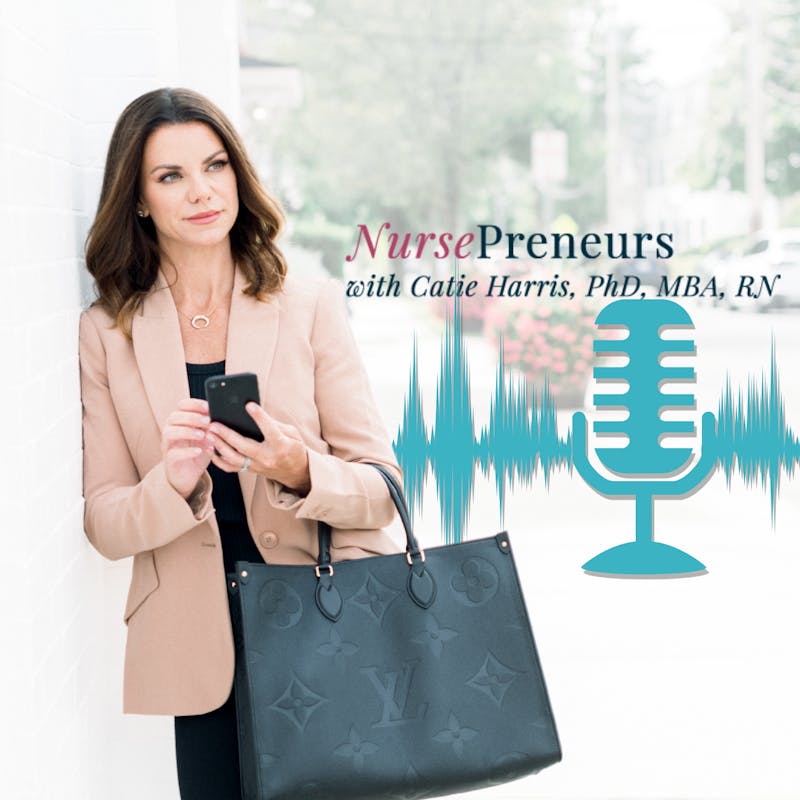 I'm excited to share that I've made my podcast debut!
I was a guest on the Nursepreneur Podcast, which is targeted at nurses and nurse practitioners who are planning to start or expand their own businesses. Even though you might not fall into that category, if you've ever been curious about some of the behind-the-scenes details about how I started Face Forward Medical Aesthetics and why, I think you might enjoy listening in.

Host Catie Harris, whose mission is to help nurses mentor others in new careers, asked me some insightful questions about my career background, how it led to where I am today, and where I hope the med spa will be in 2021 and beyond. It was a great chance to reflect on what made me take the leap to start this place. Here is some of what I told her.


I started out as a nurse in surgical ICU, and then moved to colorectal surgery after becoming a nurse practitioner. Because this was before I had children, I had the free time to get a second job at a med spa chain that was willing to train me in aesthetics. That was quite a gift, as this is not always an easy industry to break into. But once I was ready to start a family, I decided to go back to surgical nursing full-time.
Surgical nursing was an exciting job for me. It's always changing, forcing me to evolve and grow along with it. But like many other nurses eventually do, in 2018 I was reaching a point of burnout, and my thoughts turned again to my other love, aesthetics. I also knew that I wanted to work on my own terms, so I quit my job and began to work on starting Face Forward. That meant a lot of training again, to catch up on everything new in this fast-paced industry, and I had the chance to be mentored by a number of experts all over the country. I worked hard to learn all I could in that time, so that when I finally launched my own med spa, I could provide patients with the best possible service.
A few fun facts I also shared with Catie on the podcast: Some "experts" tried to tell me I was doing everything wrong when I started this business — from the space I chose, to my grassroots marketing plan. But I went with my gut and didn't listen to them. I put most of my efforts into providing quality care, and decided that word of mouth would do a lot of the rest. My most successful plan has been to provide patients with a free consultation, not a sales pitch, emphasizing the importance of good skincare over more invasive procedures. So far, so good!
Face Forward grew so much in our first year that by early 2020, we had doubled the size of our office. Then, unfortunately, COVID hit and we had to close. As I told Catie, we've managed to bounce back quite well since reopening, for which we're very grateful to our loyal clientele! But like everyone else, we're still unsure about when things will really get back to "normal," whatever that may mean.
Still, we have high hopes for continuing to grow in the new year. I love what I do, and I'm so ready to do more of it, with the Face Forward team at my side.
🔊 Listen on Soundcloud
🔊 Listen on itunes