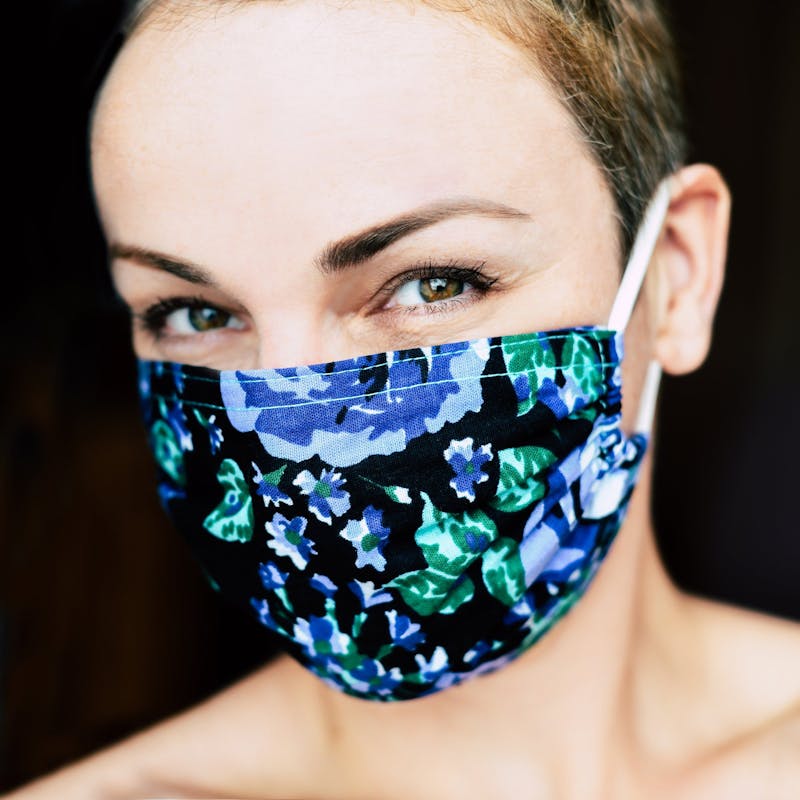 The maskne struggle is real. In case you haven't been paying attention, I'm here to testify that wearing a mask all day — while absolutely necessary for your health and everyone around you — can wreak havoc on your skin.
I don't typically experience acne on my skin. I have very oily skin and large pores and all those great things but not typically acne. Until 2020, when I've been wearing masks all day long.
If you've also noticed new pimples on the lower half of your face, there are two possible reasons for this.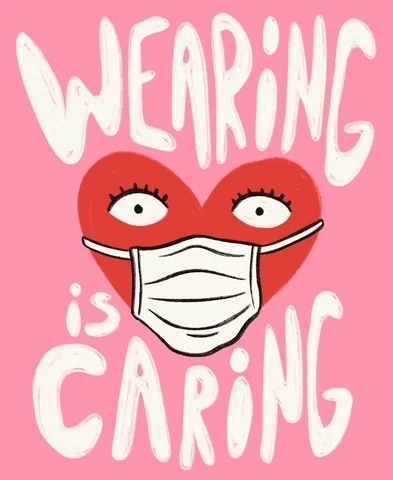 First, your mask may be rubbing on your skin, irritating it and causing inflammation called acne mechanica.
Second, oil, dirt, and bacteria may be getting trapped in your skin under that mask. Or it could be both!
The good news (how we need good news!) is that there is a lot we can do to treat and prevent maskne. Without further ado, here are my top 9 tips.
Top 9 tips for treating and preventing maskne:
1. No picking
Avoid picking it! This is easier said than done, but you will thank yourself for leaving those pimples alone.
2. Cleanse
Cleanse your skin regularly with a beta-hydroxy acid (like salicylic acid) if you've got oily skin, because it will penetrate those oily pores. If your skin is dry, go for a gently exfoliating alpha-hydroxy acid (AHA) cleanser.
3. Beta-hydroxy acids
Use a toner with beta-hydroxy acids to clean even deeper and exfoliate.
4. Antioxidants
Use products with antioxidants to protect your skin from inflammation. If you've been following our advice for a while, you'll remember antioxidants are on of the top three essential ingredients for any skin care routine.
5. Moisturize
Moisturize regularly, especially if you suspect irritation may be causing the breakout.
6. Retinoids
If your skin can tolerate retinoids, a retinol serum or cream can will keep your pores clear of dead skin cells. I'm going to be using prescription Refissa myself. In addition to antioxidants above, retinoids are another of our most essential skin care ingredients.
7. Everything in moderation
Avoid using too much of any product. The American Academy of Dermatology warns that masks can intensify your reaction to skin-care products, causing irritation.
8. Keep it clean
Keep that mask clean. Since observing my maskne breakout, I'm going to start swapping out my masks regularly through the day. If you use a cloth mask, be sure to wear a clean one every day, just as you would your underwear!
9. Take breaks
Take mask breaks, if and when it's safe to. Wear that mask as much as you have to, but find a time and socially distant space to let your skin breathe when you can.
If you have questions about your maskne and what products you might need to treat it, don't hesitate to ask me or the rest of the Face Forward team. Trust me when I say we know what you're going through!