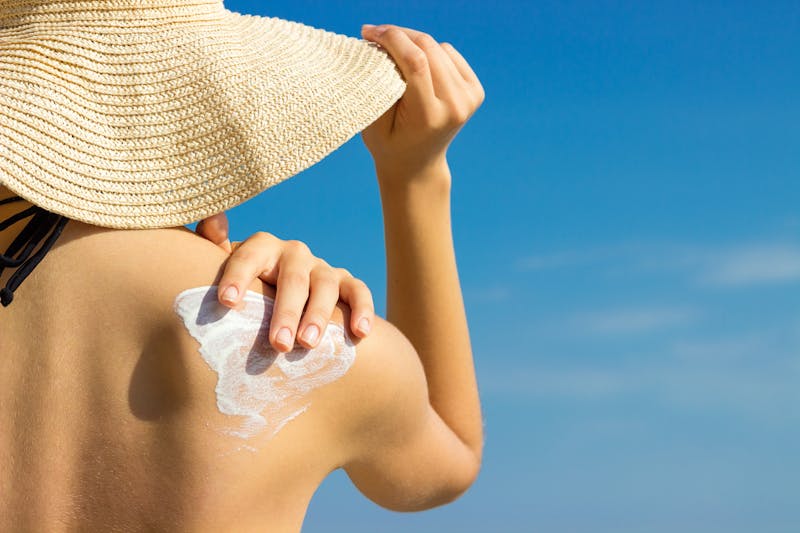 May is Skin Cancer Awareness Month, and not-so-coincidentally it's also the time of year we in the Northeast are just starting to step outside and let the sun kiss our skin. Only, that is, provided we're already wearing a good sunscreen.
When it comes to protecting ourselves from skin cancer and premature aging, we're beginning to understand that not just any old sunscreen will do the trick.
Choosing the right kind is a lot more complicated than reaching for the highest SPF or the prettiest packaging.
At Face Forward Medical Aesthetics, we have decided to carry only the most effective physical sunscreens (also known as sunblocks), not chemical sunscreens, and I'll explain why.
UVA and UVB Rays
While we experience the sun on our faces as light, the ultraviolet electromagnetic waves we can't see are what we've got to worry about.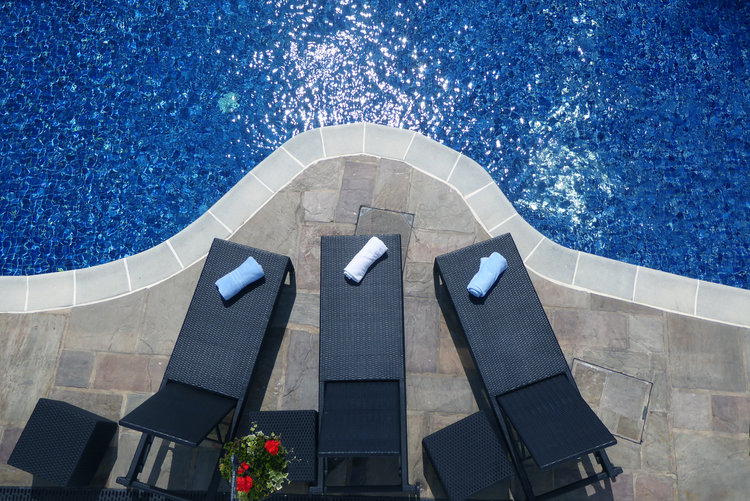 UVB rays hit the outer layer of skin, the epidermis, causing it to brown or redden and burn. UVA waves penetrate into the dermis (beneath the epidermis), and unlike UVB rays, they can go through glass and clouds. Both types of rays can lead to skin cancer, in addition all the types of photoaging we've mentioned before (such as the loss of collagen and melanin).
For this reason, you can't just pick the sunscreen that has the highest possible SPF or Sun Protection Factor, because that refers to protection from UVB rays only. The number represents an estimated factor of how much longer you can stay out in the sun without getting burned. Because you want to block out those UVA rays also, look for something that either say they block UVA and UVB rays or are labeled "broad spectrum."
Physical Sunblocks
The active ingredient in physical sunblocks, also known as mineral sunblocks, is zinc oxide or titanium dioxide, which sit atop the skin and deflect UVA and UVB rays.
These ingredients had a bad rap for years because the lotions containing them were thick and white (or blue!), resulting in that classic lifeguard look.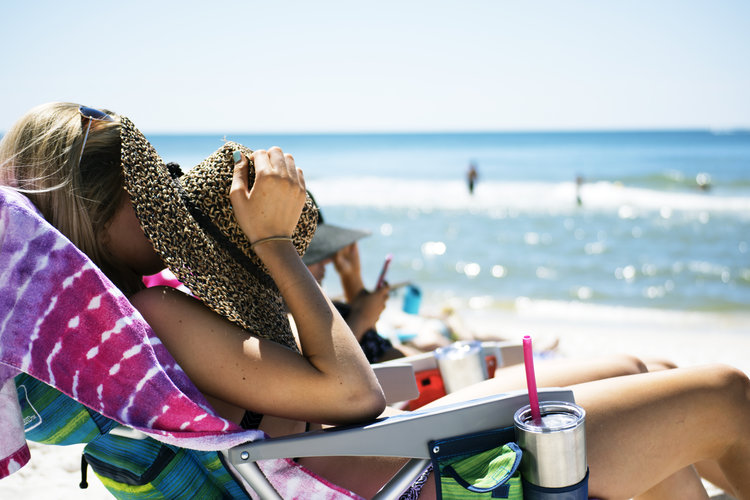 Eventually, product developers stepped in and figured out ways to shrink (micronize) zinc oxide and titanium dioxide into nanoparticles, so that now lotions containing them are invisible as they glide onto the skin. (Zinc oxide has been shown to be more effective than titanium dioxide in blocking UVA rays, so it is the more common choice.)
Chemical Sunscreens
Using chemicals such as oxybenzone, avobenzone, octocrylene, and ecamsule, chemical sunscreens are absorbed into the skin, where they filter the sun's rays. The American Academy of Dermatology has no problem with chemical sunscreens (as of this writing), but recent research has made other organizations, including the FDA, concerned.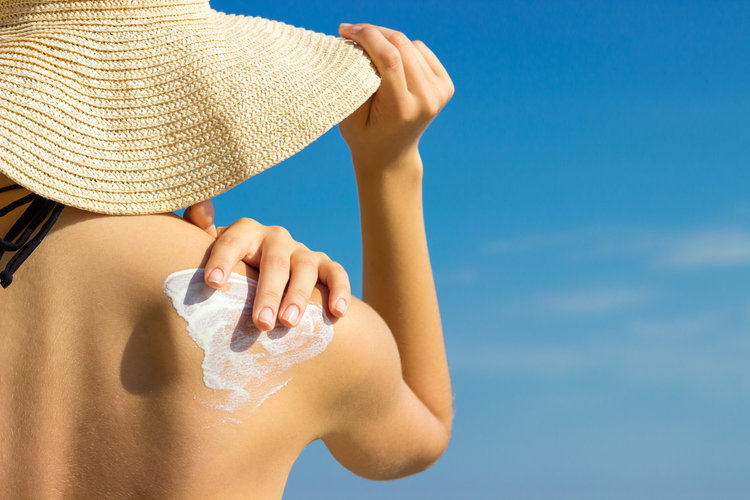 A recent study published in the Journal of the American Medical Association showed that people absorb much more of these chemicals into their bloodstream than was previously thought. For this reason, some scientists believe more research needs to be done to examine the long-term effects of these ingredients. Oxybenzone has been shown in some studies to lower testosterone levels in boys and to interfere in the hormones of men, indicating some potential problems.
In February 2019, the FDA proposed new regulations of sunscreen ingredients and labeling. Of the 16 ingredients currently permitted in sunscreens, only titanium dioxide and zinc oxide would be automatically generally recognized as safe and effective (GRASE). Two other ingredients, PABA and trolamine salicylate, would be considered not GRASE. The FDA wants the industry to provide more data on the remaining 12, including the ones we've mentioned above.
Our Sunscreens
While we wait for that additional testing, we at Face Forward Medical Aesthetics have decided to carry only physical sunscreens that use zinc oxide.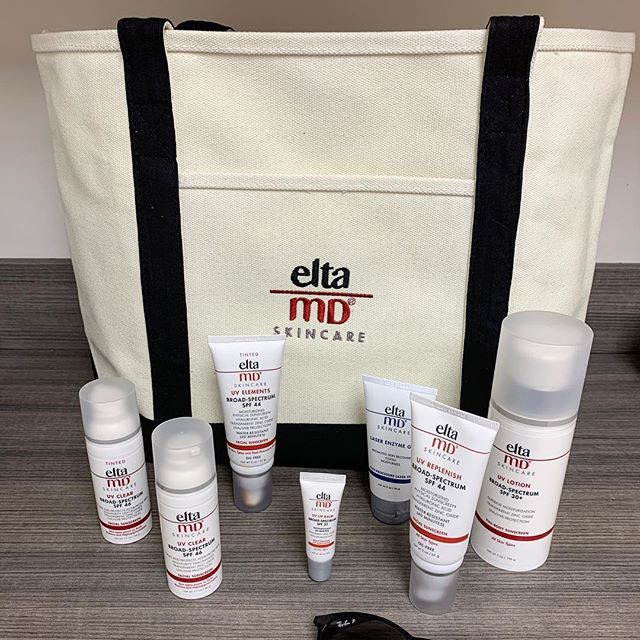 We sell the ZO Skin Health line, including Sunscreen + Primer SPF 30, Daily Sheer Broad Spectrum SPF 50, Broad Spectrum SPF 50, and SunSpray SPF 50. We also carry broad-spectrum sunscreen products from EltaMD.
We love how all of these products feel lightweight while doing some heavy-duty work in blocking out those damaging sun rays.
Whether you buy them in our office or elsewhere, please keep applying the sunscreen of your choice daily. I'm not going to say it will put us out of business exactly, but it should help slow the harm the sun can do to your skin.
Have other questions about sunscreen? Ask in the comment section below and we'll try our best to answer!