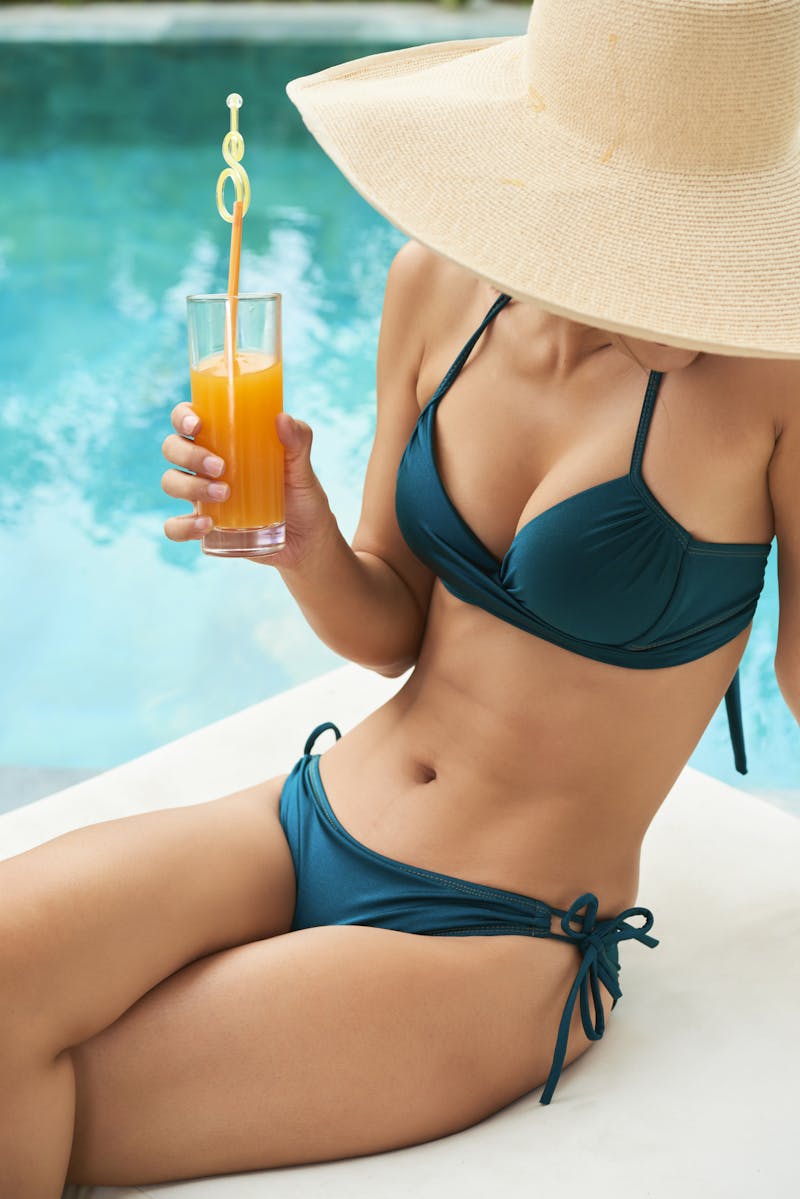 Do you ever get tired of having to frequently shave, wax, or pluck unwanted hair? Not only are these hair removal techniques temporary, but they're also a major hassle. If you're interested in a simple, long-term solution for getting rid of undesirable hair, you may want to consider laser hair removal. Here, we'll take a close look at this popular cosmetic procedure and what it can offer you.
What Is Laser Hair Removal and How Does It Work?
Laser hair removal is a cosmetic procedure that uses a specialized laser to remove unwanted hair from your body. It's a popular option for those who want to get rid of hair permanently or reduce the need for shaving or waxing. The laser emits a concentrated beam of light that targets the hair follicles, destroying them and preventing future hair growth.
Benefits of Laser Hair Removal
Laser hair removal is an effective treatment that can offer a variety of major benefits, including:
Eliminates unwanted hair with precision

Long-lasting results

Quick, non-invasive treatment

Little to no recovery downtime

Increased self-confidence

Saves time by eliminating the need to shave or wax
Process of Laser Hair Removal
On the day of your laser hair removal treatment, your provider will clean the treatment area and apply a cooling gel. You will be given protective eyewear to wear during the procedure. A handheld laser device will then be used to target the hair follicles in the treatment area. The laser will emit a concentrated beam of light, which will be absorbed by the pigment in the hair follicles, damaging them and preventing future hair growth. The length of the treatment will depend on the size of the treatment area. Smaller areas, such as the upper lip, may take only a few minutes, while larger areas, such as the back or legs, may take up to an hour.
Laser Hair Removal Recovery
After your laser hair removal treatment, your skin may be red and swollen, and you may experience some discomfort. However, you should be able to return to work and your normal routine immediately. To ensure a smooth, quick recovery, you should:
Apply a cold compress

Avoid hot showers and baths

Avoid sun exposure

Moisturize your skin

Avoid tight clothing

Avoid strenuous exercise for at least 24 hours

Avoid picking or scratching the treated area
Potential Side Effects
Although laser hair removal is considered a safe treatment, several potential side effects exist. These include:
Blisters

Burns

Hyperpigmentation

Hypopigmentation

Infection

Scarring
Who Is an Ideal Candidate?
Generally, adults who would like to eliminate hair in a specific area of the body could be good candidates for laser hair removal. Additionally, ideal candidates for the procedure should:
Be in generally good health

Not be currently pregnant or breastfeeding

Be free of keloid scars

Not be prone to cold sores

Have realistic expectations for the procedure
Consider Face Forward Medical Aesthetics for Your Laser Hair Removal Treatment
To ensure excellent results and a smooth overall experience, it's essential to choose a quality medical spa for your laser hair removal treatment. At Face Forward Medical Aesthetics, we offer our patients state-of-the-art aesthetic treatments in a peaceful, relaxing environment. Our dedicated team members take pride in consistently providing compassionate, personalized care and helping patients achieve their cosmetic goals. Contact us today if you'd like to schedule a consultation.