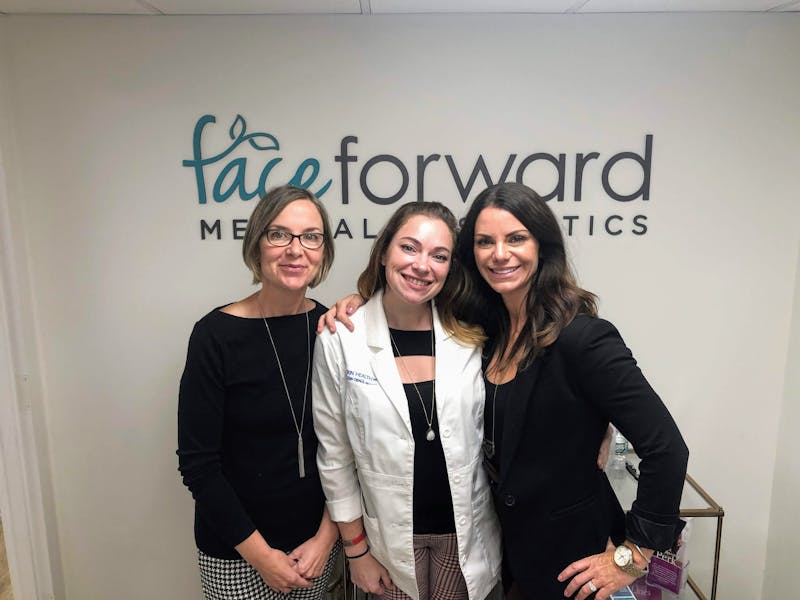 Our Grand Opening Customer Appreciation Celebration was a huge success earlier this month. I was speechless with gratitude for a few days as I reflected on how much love and support we received from our loyal patients. It was standing-room-only for the whole four hours!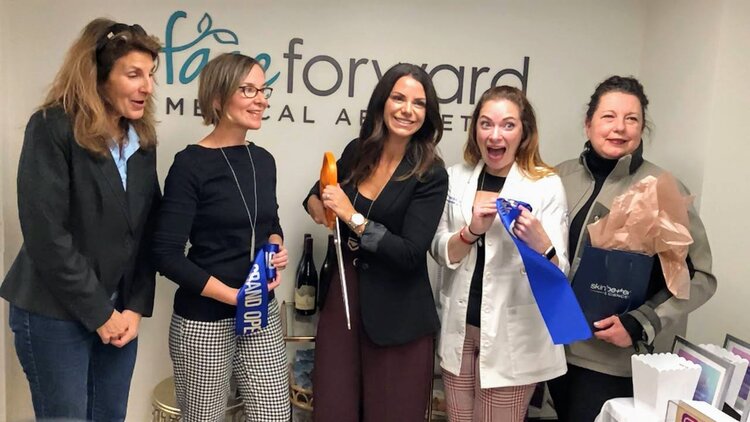 Seeing all of those new and returning faces also reaffirmed the mission I had when I founded Face Forward Medical Aesthetics a year ago. That's why I wanted to share some of my musings on the event.
After working at a chain med spa in 2006, I knew that I wanted to build something different for my own place. I wanted Face Forward to put patients first and to make them the center of every decision we make.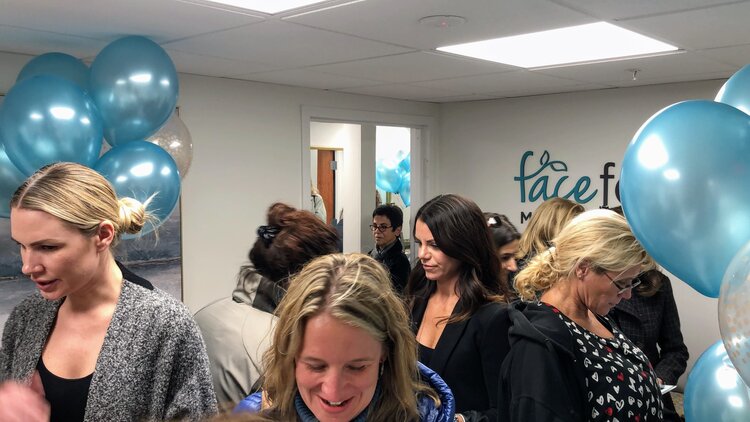 That's why we decided to provide the best-in-class treatment and products, the kind we use ourselves. But we also recognize than the services we provide, like Halo laser resurfacing and BBL photofacials, are wants, not needs.
While we price everything as fairly as possible, the cost of these corrective treatments — followed up with the hydrafacials and medical-grade skin-care regimen we recommend to maintain the results — do add up.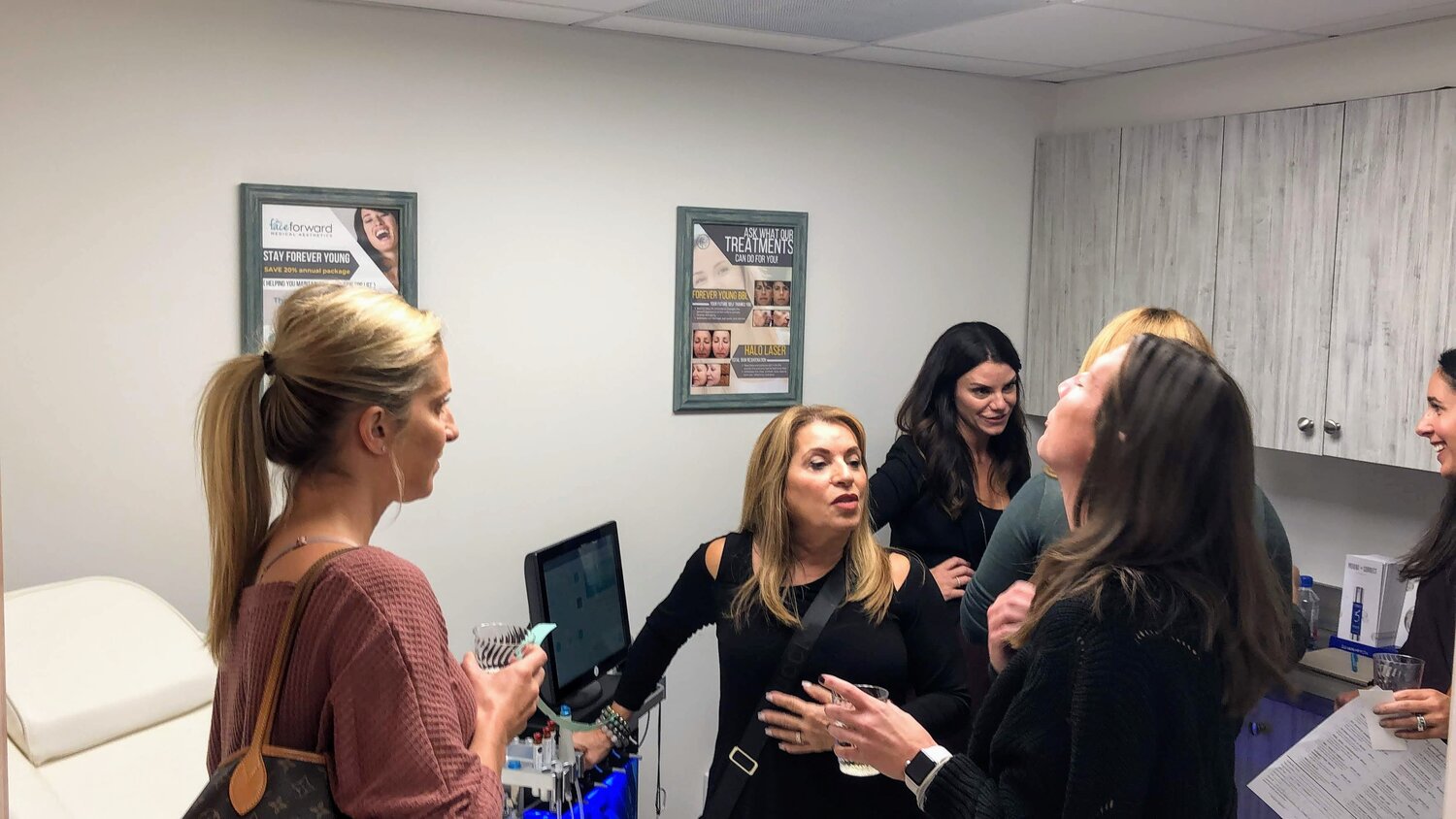 Giving 20% off all our services and products to everyone who came to the celebration was our way of acknowledging that fact. The reward for us was getting to see the delight it gave everyone to take advantage of that discount. It was incredible to look around the room that evening and watch new and returning patients choose the services they'd be getting in the coming year so they could lock in those prices. There were definitely smiles all around.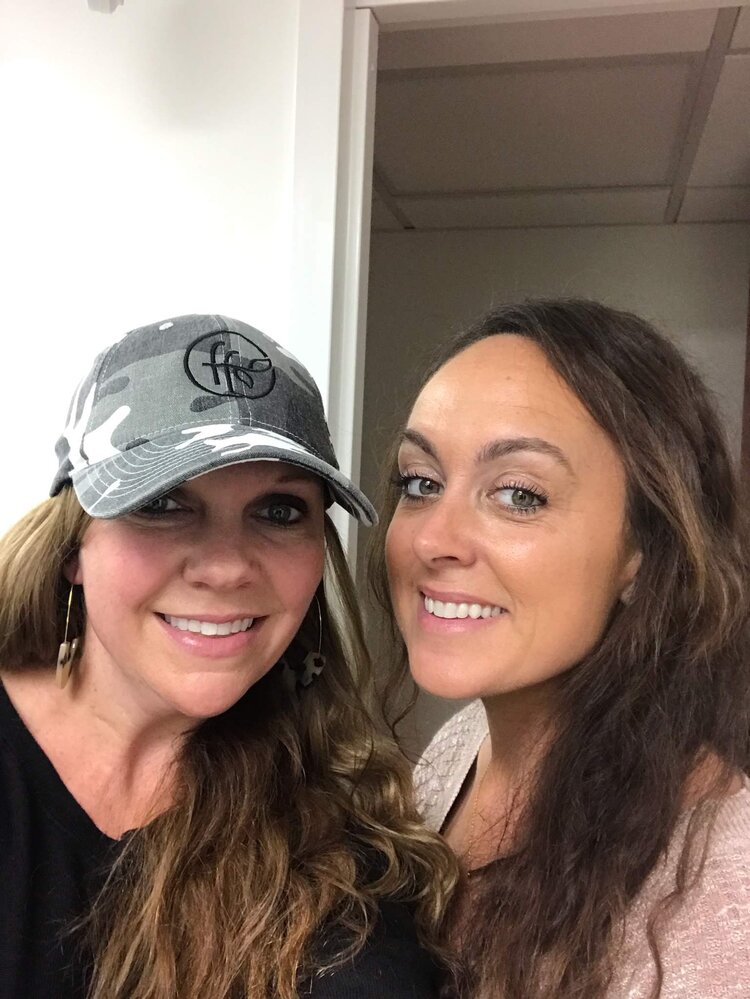 It was also immensely satisfying for me to watch our team members interact with everyone who stopped by. Early on in building this business, I determined that we would hire only the most committed, enthusiastic, smart, and caring people to work with me.
When I saw people seek out Kerry (our nurse) and Amy (our aesthetician), it warmed my heart. They were conducting mini consultations on the fly, helping everyone choose which products and services would be best for them. It was such a great chance for newcomers to get a sense of what I saw in those two when I snatched them up to work at Face Forward. They make this the med spa I would want to visit myself if I didn't own the place.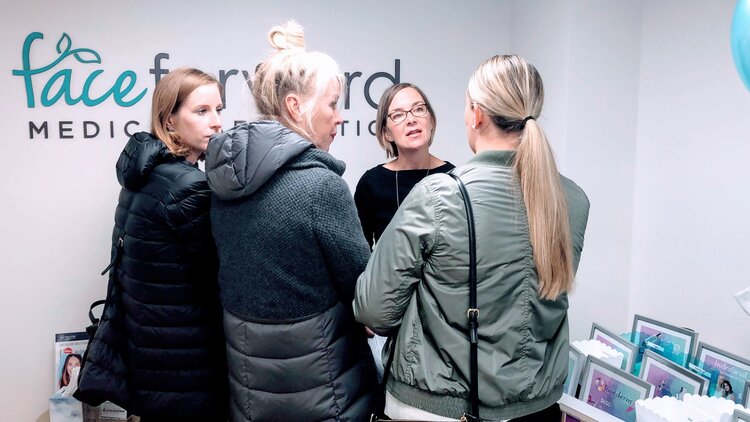 If you were at the party, you know I made it a family affair, with my oldest son on hand to help us draw names for the $6,000 in prizes we gave away. He has witnessed me pour my heart and soul into this business over the last year, and I wanted him to see the joy I take in it, too! While I'm pretty sure he was mostly just excited to spin the basket and pick the tickets, I suspect he also took in some of the bigger meaning of the event, too.
In short, I feel like we didn't just call this a "customer appreciation" event. We really did appreciate seeing everyone there. I'm already thinking about how we'll top it at next year's party. I hope to see you long before that, though!
xo
Jill