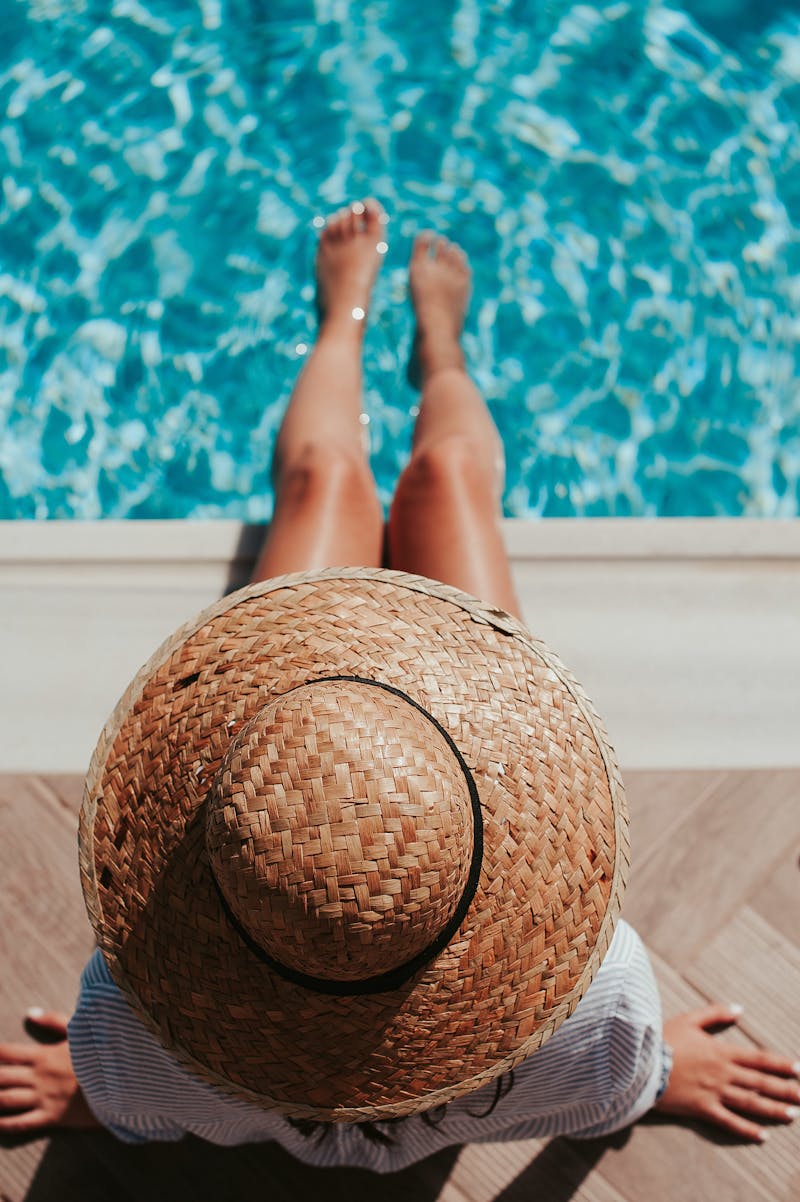 When summer is in full force, you're probably a lot more aware of your skin than any other time of year. You're showing off more skin in those breezy outfits and swimwear; you're trying to shield it from the sun (we hope!) and insects; and all that heat and humidity is making it ... glisten.
What's more, the heat makes heavy makeup uncomfortable — that is, when it even stays on your face — so uneven texture and coloring are harder to hide.
Obviously, you can't just treat your skin the same way you did all winter and spring.
That's why we've developed a summer skin checklist for the adjustments you may want to make this season to maintain healthy, glowing complexions this summer and for all the summers to come.
We repeat this so often because we care: Apply that broad-spectrum mineral sunscreen often, with an SPF of at least 30, and you'll need our services less frequently. (Read more about physical vs. chemical sunscreen)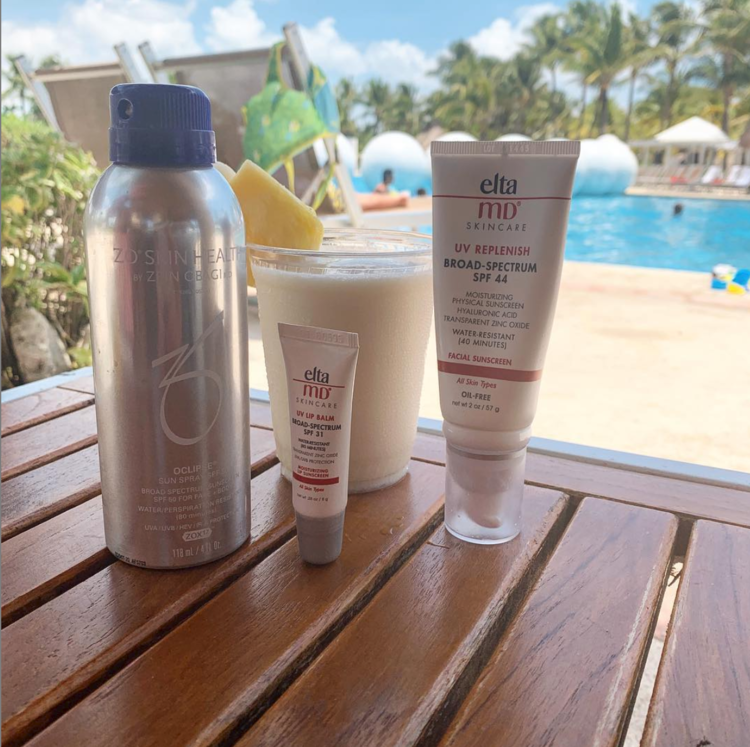 When that UV index is at its highest, you'll also probably want to wear a hat and sunglasses to protect your face and eyes from the sun — and to keep yourself from squinting, which will cause those lines to appear around your eyes and forehead. (Here's a refresher on how the sun makes your skin show its age.)
2. Adapt your skincare regimen.
When you make the transition from heavy wool sweaters to lightweight cottons and linens, it's time to switch up your skincare, too. You're no longer spending long hours in rooms dried out by artificial heat, so you don't need the heaviest moisturizer in these months. Just remember that air-conditioning and the sun can dry out the skin, too, so a light moisturizer or oil are probably good substitutes.
For some of us, humid summer months remind us of our teenage years, making our skin oily and prone to breakouts. But we're grownups now, and those harsh astringents and drying acne creams we once used may do more harm than good. It's a good idea to look for high-quality, medical grade cleansers and serums to treat breakout-prone skin gently and effectively.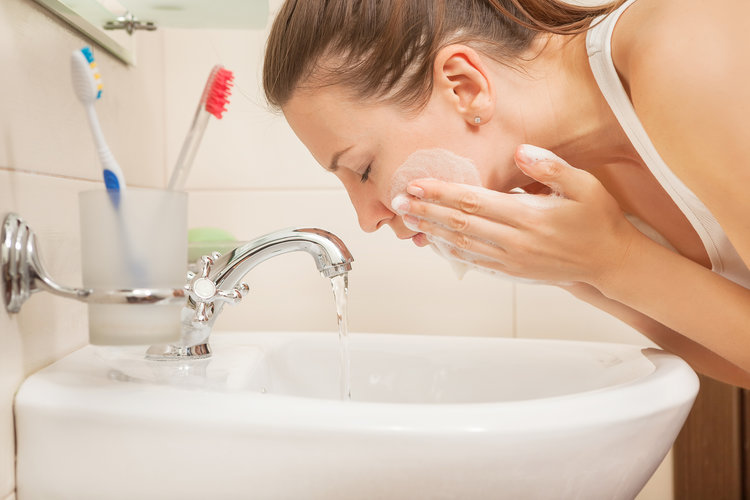 Which brings us to a prevalent question: Can you use retinoid creams in the sun? Retinoids such as retinol and retinoic acid are fantastic at clearing up acne and stimulating cell turnover to improve the surface of the skin. But because this ingredient can make your skin sensitive, you might want to use it only at night during the summer months. And whenever you are using it, make sure you wear sunscreen during the day. (Have we mentioned that before?)
Dead skin cells can clog pores, causing breakouts during these oily-skin months. They also can make skin appear dull, so a good exfoliation routine is definitely in order. But if you're planning to go to the beach or pool for the day, be careful not to use anything too harsh, like an AHA chemical exfoliator, that will make your skin extra sensitive to the sun.
3. Treat yourself to a Hydrafacial.
We recommend the extra-cleansing Hydrafacial all year long — and the summer months are a great time to clean out those pores. Plus, the same way drinking plenty of water all summer long will keep you cool, your skin can also benefit from this extra boost of hydration from the outside.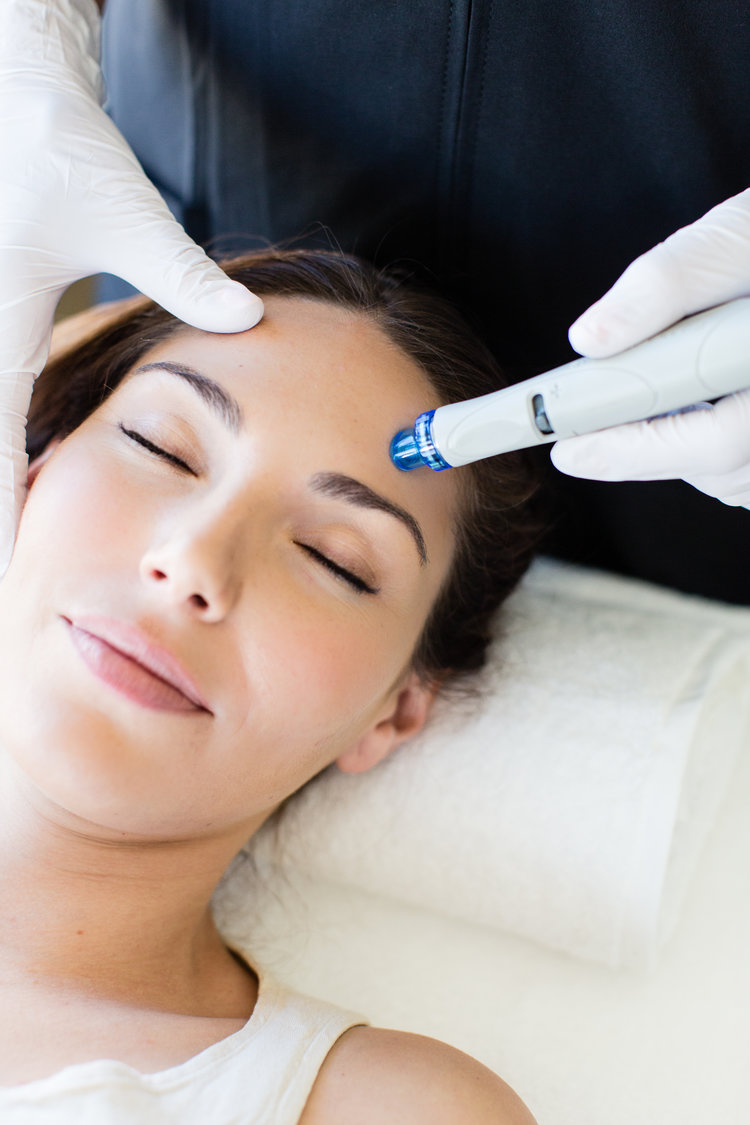 Just as celebrities turn to Hydrafacials before red carpet appearances, you can take advantage of the way this no-downtime treatment gives your face a dewy look, minimizing the need for makeup.
Squint much? As we said above, the sun's bright light does tend to make us contort our faces involuntarily. Those UV rays also contribute to the breakdown of collagen in our skin as we age.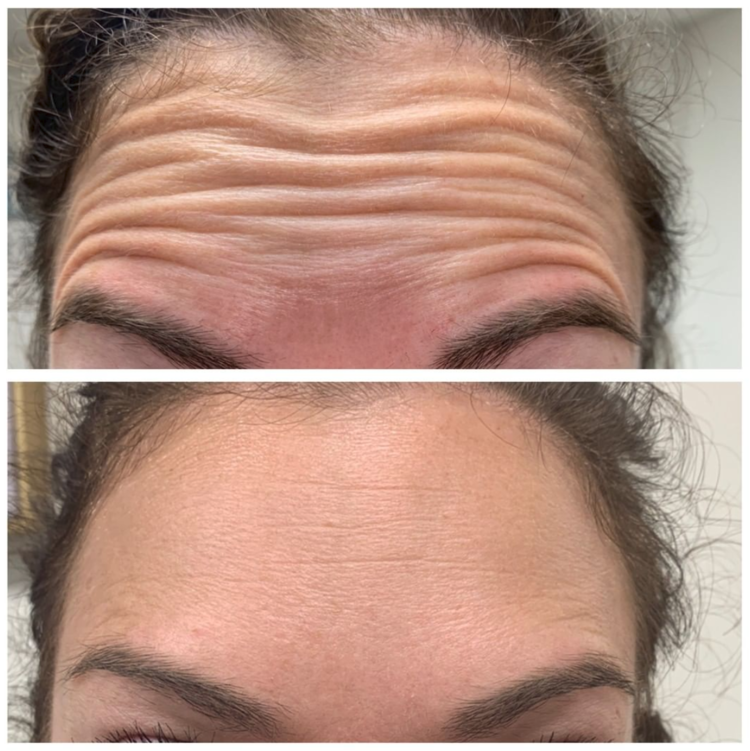 Stop that one-two punch of wrinkle creation in its tracks with a careful injection (we're not aiming for the Housewives look) of Botox. For squinting we're specifically targeting the muscles near the outer corner of your eye called crow's feet.
5. Plan your laser hair removal.
We'll be honest here: If you haven't already started laser hair removal treatments, it's a little too late for them to leave you baby smooth this summer now that your tan is in full swing.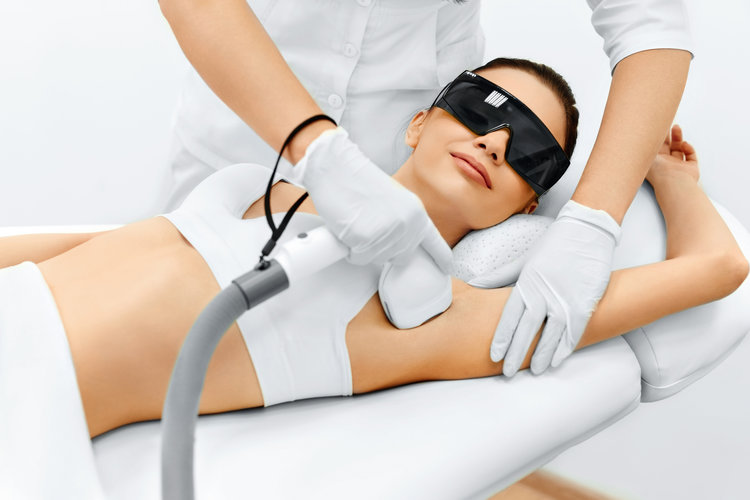 There are exceptions this time of year - untanned skin is fine for laser hair removal in the summertime, especially for those places "where the sun don't shine"!
But now that you've been reminded of how irritating it is to shave or wax (and get those ingrown hairs) for bikini season, it's a great time to start your plan for next year. Laser hair removal usually takes four to six sessions to be completely effective.
6. Try a "lunchtime" peel.
When you're trying for that makeup-free, youthful glow, a peel can do wonders. It exfoliates layers of dead skin cells — reducing the appearance of fine lines and dark spots — and allows effective ingredients to penetrate deeper into your skin. Then again, chemical peels make your skin very sensitive and requires downtime away from the sun. If you don't want to wait it out and need to return to your life (or go on vacation) sooner, we can adjust your peel to a milder version.
7. Make a careful choice between BBL, Halo, or microneedling.
I just had a Halo laser resurfacing done on my own face last week (end of June), so I certainly think it's just fine to undergo these treatments in the summer months. As long as you follow our advice about good sun hygiene (see point No. 1: sunscreen, hat, sunglasses), you can go ahead with Halo lasers and BBL (broadband light) to target signs of aging on your skin.
Here's a big caveat, though: Don't get BBL or Halo just before your beach vacation. Photofacials and lasers can cause permanent discoloration in skin exposed to direct sunlight for long periods of time. For smooth, supple, evenly toned skin before jetting off to the shore, you're better off choosing microneedling with PRP.
8. Wear sunscreen!
Sorry, we couldn't resist.
Whatever you plan to do this summer, talk to us, and we'll be able to steer you in the right direction, based your individual skin needs. We're here to help you have a great summer.
If you're in the Lexington, Middlesex County, or Greater Boston area, we'd love to explore any of the above topics with you during our complimentary consultation. Our clients really get a kick out of this fun and educational session on the Visia skin analysis system.
What's your real skin age? Find out!
We can't wait to meet you.